To Get Involved or Receive More Information 

Name:*

Email:*

Address:

State:

Zip Code:

Phone:

Alerts

Message: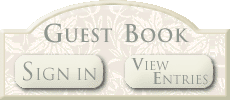 Address:

Tea New York

Box 204

Grand Island, NY 14072

716.406.7407 

infoteany@gmail.com

Please consider donating, 

and receive a gift for your generosity!

Donations are used to help with the operating costs of TEA New York, and to help fund reform and education initiatives.

Please see 
Shoppe
 for more designs and larger views
If you haven't already done so, subscribe to Tea New York.
You'll receive one to three alerts a week, which are not always on the website. Make your unrepresent-ative Representative your target.  SEE MORE ISSUES:

    * WNY Issues

    * NY State 

    * National

It is not necessary to subscribe to both Alerts if you live in the Western New York area, as any infor-mation pertaining to the state will be included in WNY Alerts." (Conversely, information pertaining  only to the Western New York area will not often be included in statewide Alerts.)

Carl Paladino's Blog

Take Back the Republic