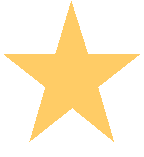 Can you help us spread the word?  Receive a gift for a donation!


Get Involved! Click here to find a group near you:

This a Tea Party Patriot listing of all Tea Party, 912 and other Reform Groups.  Just click on your state & plug in your zip code!

You can also click here:

... for a great tool for locating a group.   Just plug in keyword "Liberty" and your zip code.


Paladino's Excellent Assessment of All That is Wrong With, and Missing from Cuomo's Budget Recommendations  - Carl Paladino

"...and his aggressive attacks on Wall Street could make him dangerous to the banking sector

to step down as Speaker of the 

Assembly.

have included at a Constitutional Convention.

3200 attend 2nd Amendment Rights Protest 
Rally in Niagara Square, Buffalo NY on January 19, 2013. 
Story and video here.
"The only thing necessary 

for evil to triumph, 

is for good men 

to do nothing." 

~Edmund Burke

NYS Government in Action:

"If my people, who are called by my name, will humble themselves and pray and seek my face and turn from their wicked ways, then will I hear from heaven and will forgive their sin and will heal their land."






~2 Chronicles 7:14

For our most recent updates and Alerts

Click to open

TEANewYork has:  

A PAC! Donate here:







Must-see video:  2nd Amendment supporters all over the State of New York assembled and fired a simultaneous shot on January 11th, 2014, to protest Governor Andrew Cuomo's unSAFE Act.

Sign the petition to impeach Andrew Cuomo

On January 15th, 2013, Governor 

Andrew Cuomo dealt a major blow 

to your second amendment rights, 

and as responsible citizens, we 

cannot let this stand.

Join Class Action Lawsuit Against Gun Control

A class action lawsuit is being coordinated against NYS regarding New Jan 2013 Gun Control Measures.

Sign Legislative Petition to Repeal

Sign Senator Kathleen Marchione´s 

Petition to Repeal and Replace the 

restrictive new Gun Control Measures.

You can do it all right here in one place:

Also, watch and listen to Assemblyman 

David DiPietro defend the 2nd 

Amendment on the Floor of the 

Assembly, and sign his peition to 




NUTS TO YOU

52 of 62 counties in NY State have passed resolutions opposing the NY UnSAFE Act, along with hundreds of towns, villages & municipalities.  In a stunning display of arrogance, Cuomo refuses to address his trampling of the Constitution because he believes his only constituency is NY City.  See more at 
http://www.nysaferesolutions.com/
REPEAL THE SAFE ACT

2nd Amendment Groups: